Blog
1/22/2020 - 0 Comments
Don't throw out your broken old headsets ... instead, turn your trash into cash and take advantage of the generous Trade-In Program from Jabra and VXi.
Here's how it works:
For each corded headset traded in, receive $10 on the purchase of a new Jabra corded headset. This is good for all purchases of corded Jabra headsets,
excluding
purchases of the UC Voice series, Biz 1500 series, or Evolve 20/30 headsets. Receive a $5 rebate toward purchase of VXi corded headsets.
For each wireless headset, get $20 toward the purchase of a new Jabra wireless headset. Purchase any wireless headset from the Pro 900 series, Motion Office, Evolve or Engage series. Receive a $10 rebate toward purchase of VXi Reveal Pro Office or V200 wireless headsets.
Once you purchase your new headsets, fill out the
Claim Form
and then send the number of headsets specified on the form to GN Netcom, the parent company of Jabra and VXi. This address is for all claims submitted in the United States:
GN Audio Service Center c/o Flex
6380 East Holmes Road
Memphis, TN 38141
Jabra will email you a copy of your completed Claim Form which must be included in the box with your trade-ins, as well as proof of purchase (invoice) for the new Jabra headsets. Jabra estimates that rebate checks are sent within 4-6 weeks upon receipt of all of the items above.
You might as well garner treasure from your trash in the form of rebates with Jabra and VXi's Trade-In Program. Are you ready to learn more about this fantastic offer? Contact our headset specialists at 1-866-998-9991. Don't wait! This offer ends December 31, 2020, and all claims must be submitted by January 15, 2021.

1/21/2020 - 0 Comments
These promotions are offered by several of our manufacturers, and include trade-in offers, cash back, and free product. Details and deadlines for each promotion vary, so scroll through this post for all of the current promotions, or go directly to the brand:
BlueParrott
,
Jabra
,
Konftel
,
Plantronics, now Poly
and
Sennheiser
.
BlueParrott
When you purchase 10 BlueParrott eligible products on the same invoice, receive either a FREE BlueParrott headset or Jabra Speak 710 with this
BlueParrott Promo
. Eligible headsets include the
B550-XT
,
B450-XT
,
C400-XT
,
C300-XT
,
B350-XT
,
B250-XTS
and
B250-XT
.
These are the same headsets that can be requested for the free product; or, choose a Jabra
Speak 710 UC
or
Speak 710 MS
speakerphone as the free product. Offer is valid until June 30, 2020; submit invoice
here
before July 31, 2020, to receive a free headset or speakerphone.
The generous
Technology Refresh
is back in 2020! Is it time to update your hardware?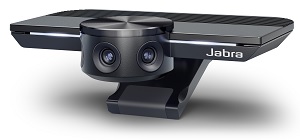 This year, the
Jabra PanaCast
is included in the program, and the cash back amounts are incredible! Get $150/unit for each non-Jabra huddle room camera you trade in; and $75/unit for existing PanaCast 2 or 3 cameras. For each Jabra or non-Jabra headset or speaker phone traded in, earn from $20-$40 per unit. Purchase Jabra Evolve or Engage wireless headsets, and get $20/unit for existing Jabra Pro 900/9400 or Motion Office headsets or $40/unit for any non-Jabra wireless headset.
When you purchase Jabra Engage 50, Biz 2300 or 2400 II, get $10/unit for your existing Jabra corded headsets; or $20/unit for any non-Jabra corded headset. With the purchase of Jabra Speak 710s, get $20/unit for existing Jabra Speak 410 or 510s, or get $40/unit for any non-Jabra personal or huddle room speakerphones. To learn more about the Technology Refresh/Trade-In program and how to save, visit the
Jabra Technology Refresh Program
site. Deadline for purchases is June 30, 2020; submit invoices by July 31, 2020.
Earn a FREE Jabra Evolve 65t or Evolve 65e!
The newest offering from Jabra, the
Evolve 65t
are true wireless ear buds for professionals who work both inside and outside of the office. The Jabra
Evolve 65e
are ear buds on a lightweight, sweat-proof neckband. Customers who qualify as
Small and Medium Businesses
must purchase eight Jabra Evolve 65 or Evolve 75 headsets; for
Enterprise
organizations, purchases of 25 and more meet the requirements for the free Evolve 65t or Evolve 65e ear buds. This offer ends June 30, 2020.
If you have old conference and speakerphones, now is the time to buy new and take advantage of Konftel's
Trade In Program
. Get up to $130 off per unit, with the purchase of a new
Konftel 800
,
Konftel 300Wx IP
,
Konftel 300Wx Analog
, or
Konftel 300Wx
. This offer is good through April 30, 2020. Simply fill out
this form
at time of purchase, and we will take care of the rest (including taking the discounted amount off the purchase price).
A
Public Sector Discount
from Konftel stretches your dollars a bit farther, if you are a federal, state or local government entity, an educational organization, a health care provider, or any non-profit agency. Contact us for further details on discounted pricing. Special pricing ends December 31, 2020.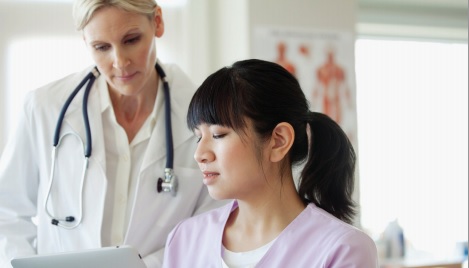 Plantronics, now Poly, is continuing its
Public Sector
discount for organizations in the government, education and health care fields. If you qualify, we will adjust your pricing to reflect this incredible discount on most Plantronics products.
These big discounts are for Education (K-12 and Higher Education); State, City, County and Local Governments; Prime Contractors for Government; Not-for-Profits; and Healthcare Caregivers. This promotion ends September 30, 2020.
The
Free Trial Program
sends out enterprise-quality headsets and speakerphones for your team — at no cost! Eligible products are the Savi 8210 and 8220 DECT wireless headsets; the Voyager 4200 UC series of Bluetooth headsets; and EncorePro 500 Digital corded headsets. Along with a DA90 USB audio processor and Plantronics Manager Pro, EncorePro 500 Digital is the first of its kind: a fully integrated audio and asset management solution. Calisto 3200, Calisto 5200 and Calisto 7200 are the three speakerphones available to test in this Free Trial Program. Read about this fantastic offer, here:
Plantronics Free Trial Program
. Up to three devices per organization may be available. Contact us to learn more!
The
GovEd Discount
from Sennheiser lets you save big! Federal Government agencies, Educational organizations, Energy producers, Healthcare providers, State & Local Government agencies, and Not-for-Profit agencies including credit unions that are 501(c), are all eligible for this discount. All Sennheiser products qualify for this discount! The GovEd Discount ends Dec. 31, 2020.

The
Sennheiser D 10
wireless headsets now have special pricing until March 31, 2020. Each D 10 headset comes with 2 wearing styles: headband and ear hook, with the option to purchase an additional neckband, if desired. The
D 10 Phone
model connects to desk phones; the
D 10 USB ML
connects to PCs and is Skype for Business certified. Sennheiser offers 2 year warranties for wireless headsets, double the industry standard. The D 10 is a single connection headset for simple set-up and use.
Are you ready to talk about new headsets? Give us a call at 1-866-998-9991 or send us an
email
!
1/20/2020 - 0 Comments
Wireless headsets by
Sennheiser
offer iconic design, all-day comfort and legendary Sennheiser sound. They allow you to move around freely and stay connected so that you can keep working — wherever you are. And you can count on clear sound even in the busiest work environment, both in and out of the office. The 2-year warranty from Sennheiser is
twice as long
as competitor warranties on wireless headsets, giving you peace of mind.
You have options with Sennheiser wireless headsets. A few of the choices: mono or duo ear; noise-cancelling or ultra noise-cancelling microphones; a variety of wearing styles (over the head, behind the neck and over the ear); and various connection methods. If you're not sure exactly what you need, we're here to help! A few simple questions will narrow the choices and you will be using your wireless headset in no time flat!
Connect to: Desk Phone, PC, Mobile Phone and Tablet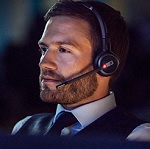 SDW 5016, SDW 5036 and SDW 5066 offer the convenience of triple connectivity. This is a new capability from Sennheiser, which is now offered thanks to the
SDW 5000
series, a truly future-proof, flexible, and collaborative experience. High density wideband mode ensures high quality sound that accomodates high density work environments. Busylights on the headsets, fast charging (50% battery in 30 minutes), and up to 590 feet range (dependent upon environment) are just some of the reasons to take a look at the SDW 5000 series. They are certified for Microsoft, and optimized for major UC platforms. Pioneering voice detection technology and the two-microphone system give exceptional sound and voice clarity. Manage calls from the base station or the headset. Enhanced security features keep conversations confidential: 128 bit encryption and Sennheiser Protected Pairing ensures that sensitive data stays secure. The entire SDW 5000 series is DECT-security certified.

SDW 5016
is the convertible model. In busy office environments, where you may be wearing your headset all day long, the flexibility of changing wearing style can enhance long-term comfort. The FlexFit wearing style system offers the choice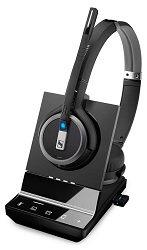 between a headband, ear hook or neckband solution for the perfect customized fit. All three wearing styles are included in the box.
SDW 5036
and
SDW 5066
are the mono and duo versions. The leatherette ear cushions adjust to the wearer; both side to side and up and down. The headband has a comfortable rubber piece at the top. Note: the SDW base station works with
all
SDW 5000 headsets.
To learn more about the SDW 5000 series, Sennheiser has provided additional resources on YouTube, with this
SDW 5000 Series Playlist
. These helpful videos include how to assemble and wear the various wearing styles; how to make and transfer calls, and and how to connect difference devices.
Watch this video for a helpful overview of the SDW 5000 series:
Connect to: Desk Phone and PC
There are several great choices in this business office category: SD Pro 1 ML, SD Pro 2 ML, SD Office ML, SDW 5015, SDW 5035, and SDW 5065.
The
SDW 5015
(convertible),
SDW 5035
(mono) and
SDW 5065
(duo) from the new SDW 5000 series connect to both desk phones and PCs. If, after having one of these headsets for a while, you decide that you want enhanced connectivity to mobile, a
Sennheiser USB dongle
can be purchased.
SD Pro 1 ML
is a single-ear headset.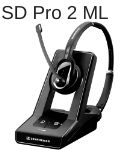 Switch between desk phone and PC with a simple touch on the base station. The extended wireless range allows for conversation in a radius up to 180 feet, and within line of sight, up to 590 feet away from the base.
SD Pro 2 ML
headset is the duo ear model. The supple leatherette ear cushions and adjustable headband give this headset a premium fit and feel, and the flexible mic boom with ultra noise-cancelling can be adjusted for best proximity to the mouth for excellent sound quality.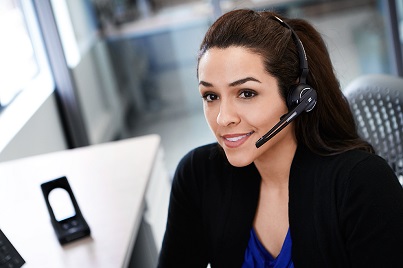 SD Office ML
has a FlexFit wearing style system with 3 wearing choices: headband, and earhook; a neckband is available for additional purchase. The fixed mic boom is noise-cancelling and filters out background noise.
The SD models let you answer and end calls, mute, and adjust the volume directly on these headsets. The headsets offer up to 8 hours talk time in wideband sound mode and 12 hours in narrowband mode. Proprietary technology includes HD Voice Clarity for natural wideband sound, and ActiveGard, hearing protection against acoustic shock. The headsets are interchangeable on the same base, to conference up to 4 headsets to the same base station!
Connect to: Smartphone and Tablet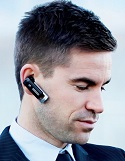 The
Presence Grey Business
is a traditional Bluetooth headset, with incredible noise-cancelling. Callers won't know you're in the middle of a busy conference hall.
We tested the excellent noise-cancelling of the Presence in a busy conference expo hall!
MB Pro 1
and
MB Pro 2
offer the stability of a headband, and a single Bluetooth connection to smartphones and tablets. A comfortable headband and soft leatherette ear cushions have a professional polish, and accomplish all the same tasks as the Presence - just with a different look. The office worker who makes most of their calls on their smartphones may appreciate the MB Pro 1 and MB Pro 2.
The MB (Mobile Business) Pro series is the first to offer Room Experience technology, which reduces listener fatigue by giving all-day headset users the impression they are having a conversation with a person in the same room.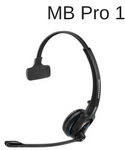 This realistic sound provides a more natural and comfortable listening experience with less stress in noisy environments.
Connect to: Smartphone, Tablet and PC
For those who need the Bluetooth connection
and
a USB connection to PC, there are plenty of choices in this category. The
MB Pro 1 UC ML
and
MB Pro 2 UC ML
versions are a traditional headband style. If you prefer the smaller profile of the Presence, the
Presence Grey UC
is what you need.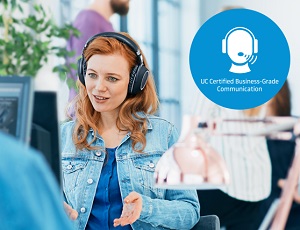 To focus on work, and not on distracting background noises, the
MB 660 MS
has large ear cups with Active Noise Cancelling. By constantly monitoring the background environment for noise, Sennheiser's NoiseGard hybrid adaptive ANC technology seamlessly adjusts the level of noise reduction in your headset. This unique technology enables you to take control of your sound environment, so you can have a productive, disruption-free workspace. While there is no microphone boom, the MB 660s offer triple digital mics with Advanced Own Voice Detecting, WindSafe and Speak Focus technology for clear conversation. A hard-sided carry case is included for easy travel.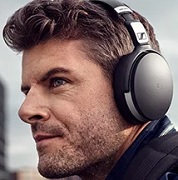 MB 360 UC
also has a boomless mic design, with two digital noise-canceling microphones. ANC reduces background noise to increase focus on your work. The MB 360 UC has a unique robust, foldable headband design and soft-sided pouch for storage and travel.
Connect to: PC
Out of the box, the D 10 headsets come with over-the-head and ear hook wearing styles; a behind-the-neck band is available as an additional purchase.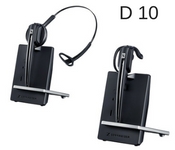 These headsets feature a built-in ringer with a choice of three ringtones and adjustable ring volume. Noise-canceling microphones and fast recharging: up to 50% of the battery in 20 minutes, also make these headsets a good choice for a single connection headset. Connect to PC-only with the
D 10 USB ML
.
Connect to: Desk Phone
The
D 10 Phone
headset offers the same features as its USB variant, listed above, and connects to desk phones only.
While this may seem overwhelming, with a few basic questions, we are able to narrow down the best Sennheiser wireless headset for the environment and user profile. Give us a call and we can assist you in your decision-making at 1-866-998-9991!
Check out this snapshot overview of Sennheiser wireless products, below: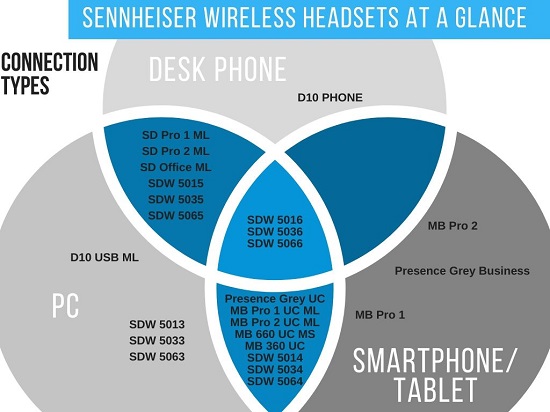 1/15/2020 - 0 Comments
The extremely generous Jabra wireless trade-in promotion that was new last year, has been extended into 2020! And, it now includes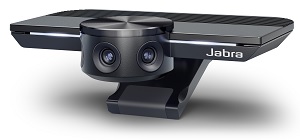 the
Jabra PanaCast
camera, the world's first intelligent 180° Panoramic-4K plug-and-play video solution. Get $75/unit for existing PanaCast 2 or 3 cameras; or $150/unit for non-Jabra huddle room cameras!
Learn more about the amazing PanaCast on our blog.
The Technology Refresh program also offers
$40 cash back for each non-Jabra wireless headset that is traded in
, with the purchase of an Engage Series wireless headset. If you have wanted to make the switch to a Jabra wireless headset, NOW IS THE TIME!
Or, if you already use a Jabra wireless headset (specifically, the PRO 920, 930, 935, 9450, 9460, 9465, 9470, or Motion Office), you can upgrade to the new Jabra Engage wireless series and receive a $20 rebate check in the mail for trading in your old Jabra wireless.
Additionally, when you upgrade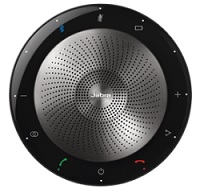 your technology to the new
Jabra Speak 710
wireless speakerphone, receive $20 back for a Jabra Speak 410/510, or $40 for a non-Jabra personal or huddle room speakerphone that is traded in. The Speak 710 (both UC and MS versions) offers wireless linking and connects to an additional Speak 710, for double the room coverage (up to 12 people). Connect to laptop, smart phone and tablet via USB or Bluetooth, and with plug-and-play simplicity, it's easy to set up — wherever you take meetings. Fifteen hours of battery life ensures you can meet (or listen to music) for a long time.
Corded headsets have also been added to the mix, and with any Jabra Engage 50, Biz 2300 or Biz 2400 II headset purchased, get $10/unit for existing Jabra wired solutions; or $20/unit for any non-Jabra wired solution.
These
Technology Refresh
promotions are only
good through June 30, 2020,
so take advantage of the savings and equip your staff with the latest and greatest in office and mobile wireless technology. Click here for the promotion's
T's and C's
.
Learn more about the qualifying headsets, below: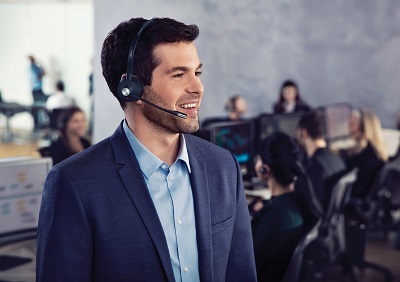 Engage with Jabra
and its Engage series, an entirely new class of DECT wireless professional headsets. The series provides superior wireless connectivity to a range of up to 490 feet - and enables up to 3 times more users to operate in the same office space with no loss in connection quality. Integrated busy lights in these headsets increase productivity and alert co-workers' to your busy status.
Engage 75 headsets connect up to five devices simultaneously, increasing availability for customer calls. And the choice of wearing styles support workers' preferences and workstyles.
For detailed information about each Engage headset, click on any of the following links:
Engage 65 Mono
Engage 65 Stereo
Engage 65 Convertible
Engage 75 Mono
Engage 75 Stereo
Engage 75 Convertible
Evolve wireless headsets
These Bluetooth headsets connect to mobile phones and PCs, thanks to the included Link 370 USB dongles. Active Noise Canceling headsets, Evolve 75 and Evolve 75e, keep the user focused on tasks and conversations, and the Evolve 65, Evolve 65e and Evolve 65t offer a variety of wearing styles (including true wireless with the Evolve 65t earbuds) for clear calls, wherever you work.
Engage 50 headsets
These headsets have been created with state-of-the-art software including in-depth analytics for businesses, as well as live on-screen microphone guidance for agents. The three-mic system eliminates breathing sounds, background noise, and other distractions. Available in either mono or duo, the Engage 50 is a USB-C headset; an additional call controller unit can be purchased to enhance the headset.
Biz 2300 and Biz 2400 II headsets
Jabra's corded headsets feature world-class sound, tough construction, and comfort for all-day use. The specially designed "air shock" noise-cancelling microphones filter out sharp breathing sounds and popping noises often heard in conversations. Available in both one-ear and two-ear models, and with connections to desk phones or PCs, Biz 2300 and 2400 II headsets are perfect for all-day wear in contact centers, offices and more.
Visit the Jabra web site to learn more about the promotion, and instructions on how to claim the cash back:
Jabra Technology Refresh
This promotion expires June 30, 2020, and all claims must be submitted by July 31, 2020.
Contact us today for recommendations on the best headsets for your unique requirements! 1-866-998-9991
1/14/2020 - 0 Comments
Jabra announced that its Motion and

Motion Office Bluetooth headsets have been discontinued. The unique wearing style has gained a loyal following of users — the combination of over and around the ear, along with the ear piece that fits directly in the ear, ensures a secure and comfortable fit.
Connecting to mobile phones, tablets, and PCs, the UC+ models are for mobile professionals working mainly outside of the office. The Motion Office variants offer triple connectivity: mobile, PC, and desk phone for working at your desk.
We have a limited supply of the Motion headsets. Once they're gone, we recommend these Bluetooth headsets as comparable replacements: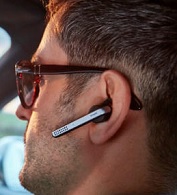 Jabra
Stealth UC
is a small headset with an included USB dongle for connection to PCs, in addition to mobile phones/tablets. The in-ear design is discreet, lightweight, and comfortable enough to wear all day. The Stealth incorporates the breakthrough microPOWER battery technology which allows for a significantly smaller design, longer talk time and a better comfort experience. The Stealth is also available in a Certified for Microsoft version:
Stealth MS
. MSRP is $158.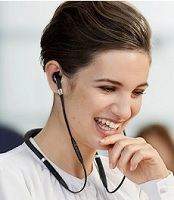 Jabra
Evolve 65e
and
Evolve 75e
are neckband with earbud styles; they are similar in design and function; however, the 75e offers the additional feature of Active Noise Canceling. The neckband vibrates on incoming phone calls, so you're aware of calls even if the ear buds aren't in your ears. Wear one ear bud to keep an ear on the surrounding environment; wear both for increased concentration. Both of these headsets are available in Microsoft-certified versions:
Evolve 65e MS
and
Evolve 75e MS
. MSRP for the Evolve 65e is $210, and $272 for Evolve 75e.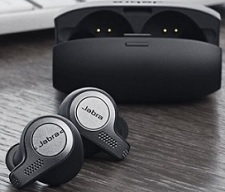 If you prefer the ear bud wearing style, without wires, Jabra
Evolve 65t
is a great option. It connects to mobile phones, and to computers with the included Link 370 USB dongle. The four-microphone technology ensures clear conversations; get up to five hours' battery on a single charge (15 hours with the included pocket-friendly charging case). There are multiple fitting options to provide a snug in-ear fit that seals out sound, for Passive Noise Cancellation to help you focus. And, it's Voice Assistant enabled (Siri, Google Assistant, Amazon Alexa), allowing you to do a variety of tasks hands-free. The Microsoft-certified version can be found here:
Evolve 65t MS
. MSRP is $346.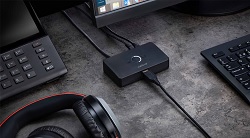 To connect any of these headsets to a desk phone, purchase the
Jabra Link 950
(MSRP: $157) and
Power Supply
(MSRP: $16). Triple connectivity will then be achieved with this additional audio switcher box.
Contact us at 1-866-998-9991 or Chat us with any questions you have about Jabra Bluetooth headsets!