These promotions are offered by several of our manufacturers, and include trade-in offers, cash back, and free product. Details and deadlines for each promotion vary, so scroll through this post for all of the current promotions, or go directly to the brand:
BlueParrott
,
Jabra
,
Plantronics
,
Sennheiser
and
VXi.
BlueParrott
When you purchase 10 BlueParrott eligible products on the same invoice, receive either a FREE BlueParrott headset or Jabra Speak 710 with this
BlueParrott Promo
. Eligible headsets include the
B550-XT
,
B450-XT
,
C400-XT
,
C300-XT
,
B350-XT
,
B250-XTS
and
B250-XT
.
These are the same headsets that can be requested for the free product; or, choose a Jabra
Speak 710 UC
or
Speak 710 MS
speakerphone as the free product. Offer is valid until December 31, 2019.
The generous
Trade Up to Jabra Program
is back in 2019! Is it time for a Technology Refresh? For each Jabra or non-Jabra headset or speaker phone traded in, earn from $20-$40 per unit. Purchase Jabra Evolve or Engage wireless headsets, and get $20/unit for existing Jabra Pro 900/9400 or Motion Office headsets or $40/unit for any non-Jabra wireless headset.
When you purchase Jabra Engage 50, Biz 2300 or 2400 II, get $10/unit for your existing Jabra corded headsets; or $20/unit for any non-Jabra corded headset. With the purchase of Jabra Speak 710s, get $20/unit for existing Jabra Speak 410 or 510s, or get $40/unit for any non-Jabra personal or huddle room speakerphones. To learn more about the Technology Refresh/Trade-In program and how to save, visit the
Jabra Technology Refresh Program
site. Deadline for purchases is December 31, 2019.
Earn a FREE Jabra Evolve 65t!
The newest offering from Jabra, the
Evolve 65t
are true wireless ear buds for professionals who work both inside and outside of the office. Customers who qualify as
Small and Medium Businesses
must purchase eight Jabra Evolve 65 or Evolve 75 headsets; for
Enterprise
organizations, purchases of 25 and more meet the requirements for the free Evolve 65t ear buds. This offer ends December 31, 2019.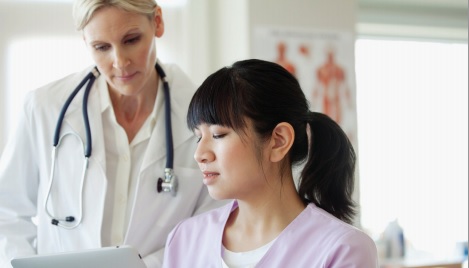 Plantronics is continuing its
Public Sector
discount for organizations in the government, education and health care fields. If you qualify, we will adjust your pricing to reflect this incredible discount on most Plantronics products.
The Public Sector promotion continues, offering big discounts to Education (K-12 and Higher Education); State, City, County and Local Governments; Prime Contractors for Government; Not-for-Profits; and Healthcare Caregivers. This promotion ends September 30, 2020.
The
GovEd Discount
from Sennheiser lets you save big! Federal Government agencies, Educational organizations, Energy producers, Healthcare providers, State & Local Government agencies, and Not-for-Profit agencies including credit unions that are 501(c), are all eligible for this discount. Most of the Sennheiser product line is eligible for this discount! There are a few products that do not qualify; contact us for details. The GovEd Discount ends Dec. 31, 2019.

The
Sennheiser D 10
wireless headsets now have special pricing until December 31, 2019. Each D 10 headset comes with 2 wearing styles: headband and ear hook, with the option to purchase an additional neckband, if desired. The
D 10 Phone
model connects to desk phones; the
D 10 USB ML
connects to PCs and is Skype for Business certified. Sennheiser offers 2 year warranties for wireless headsets, double the industry standard. The D 10 is a single connection headset for simple set-up and use.
Purchase a new
V200
office wireless system and take advantage of the
VXi Office Wireless Trade-In Program.
For each headset purchased, and old VXi or competitive office wireless headset system sent in to VXi, you receive a $10 check. Download the claim form that's available on the
VXi Trade-In web site
once purchase is made. Claims must be made within 30 days of purchase, and an invoice must be included with the Trade-In request.
For corded headset purchases, there is a
$5 Trade-In Allowance
with purchase of new corded headsets or amplifiers. Trade in old VXi or competitor products, and receive $5 for each headset sent in. Download the Trade-In Claim form found on the
VXi Trade-In web site
, complete the information, and include the form, along with proof of purchase, when submitting the old headsets. Claims must be made within 30 days of purchase.
Are you ready to talk about new headsets? Give us a call at 1-866-998-9991 or send us an
email
!