3/12/2021
Jabra continues to innovate not only its products, but also its packaging. The new Evolve2 series has headsets with the latest in technology and design features, and their product boxes are equally impressive.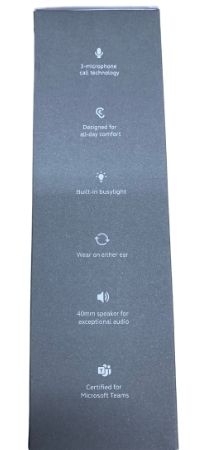 First, we noticed the sleeve that slides over the top of the box has a picture of the product you'll find inside the box. Another nice touch is the list of features that the headset has, on the side of the sleeve. For example, this headset is an Evolve2 40 variant that is Certified for Microsoft Teams.

That information, along with these quick hits

• 3-microphone call technology

• Designed for all-day comfort

• Built-in busylight

• Wear on either ear

• 40mm speaker for exceptional audio

give the user an overview of the product found inside.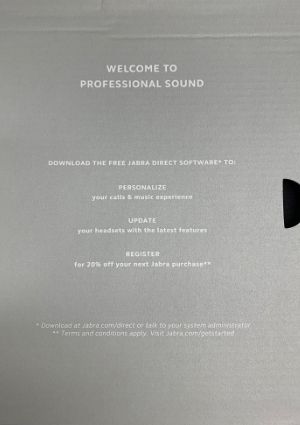 After you slide the sleeve off the box, the top of the box welcomes you to professional sound, and invites you to download the FREE Jabra Direct Software. We recommend this to all of our customers with Jabra USB products, and this is a great reminder!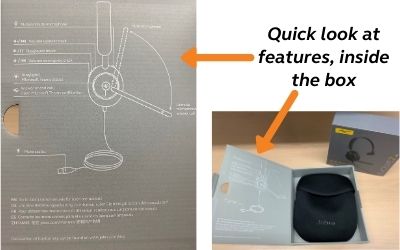 The user guide and instructions are printed directly on the inside flap of the box and give the user a great onboarding experience for all of the rich features the product offers.

In addition to the useful guidance for users, the packaging is 100% sustainably sourced from 80% recycled materials. And, the ink on the box is 100% water-based. Well done, Jabra!


If you're ready for a new Evolve2 headset, contact our Headset Experts at 1-866-998-9991 or Chat us now.
TAGS: Jabra, Evolve2, Evolve2 30, Evolve2 40, Evolve2 65, Evolve2 80, Packaging, Recycled, Sustainable, Water-Based Ink, Onboarding, User Guide