There's nothing more frustrating than a phone conversation that is difficult to understand. Perhaps it's because of static, low volume, echo or garbled sounds, similar to the Charlie Brown teacher in the "Peanuts" episodes. It's easy to end the conversation feeling as though you didn't necessarily connect ... and may even cause sleepiness similar to Peppermint Patty's predicament in this short clip from YouTube!
A great tool to help with this dilemma is the
Jabra LINK 850
, a digital audio processor that connects your Jabra headset to your desk phone and PC. The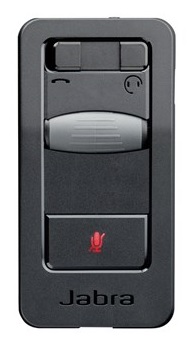 benefits of the device include clear communication, noise protection, and premium sound quality for calls.
At the top of the LINK 850, the Handset/Headset switch (disabled when the LINK 850 is in PC mode) easily slides back and forth –giving you the option of answering via the phone's handset or from your Jabra headset. Below that switch is the volume dial to adjust what you hear, and then at the bottom of the device, a mute button. When your headset microphone is muted (with a quick press of the button) the center of the button turns red.
No more batteries!
The LINK 850 charges via USB with an included cord, or an optional
AC power adapter
(GN14203-05) (micro USB to AC power) is available for purchase.
Underneath the LINK 850, there is a Microphone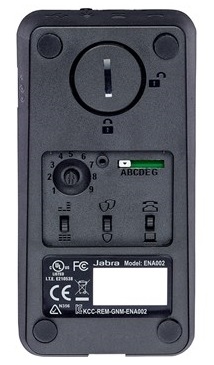 Volume Control Dial (1-9), Switch settings (A-G) for clear dial tone with your specific phone, Desk Phone / Computer Switch, Noise at Work Switch (offering protection from acoustic shock and noise exposure), and Equalizer (treble or normal). A faceplate to cover these settings comes in the LINK 850 box with a tiny screw, which is helpful for applications where specific settings are required and shouldn't be accessible for the user to change.
Sound quality is important to Jabra, and that shows with the LINK 850. Jabra included the following technologies in the LINK 850:
•DSP (Digital Signal Processing) - Advanced technology that delivers crystal clear sound without echoes or artifacts so agents can have more effective conversations.
•Dynamic Volume Control - Automatically adjusts call volume to a comfortable level with no distortion.
•Tone Control Equalizer - Enables agents to adjust the sound of their headset to the optimal level of crispness and clarity.
•PeakStop - Acoustic shock protection that removes potentially harmful sound spikes before they reach the headset. Protects the user by keeping the absolute sound level and the energy of the peak in the safe zone at all times providing safe, comfortable sound to your agents (max 118dB RMS).
A convenient feature of the LINK 850 is the dedicated Guest Headset Port located on the side of the LINK 850,

which allows supervisors to directly connect to a call using the
Supervisory Cord with inline mute switch
(GN8800-01-20). This video demonstrates the functionality:
Also, an
optional busy light indicator
can be attached (GN 14207-10) to the LINK 850 as well which helps others in your office know when you are on a call and when you are available.
To ensure your LINK 850 doesn't leave the building, the device can be mounted to a desk with the circular attachment plate and small screw that come in the LINK 850 box. This handy illustration (below) shows how easy the mounting process is.

Other items that come in the box with the LINK 850: a Quick Start Guide; Micro USB to USB power cord; and a coiled QD (quick disconnect) cord.
And, as with all Jabra USB devices, Jabra PC Suite can be downloaded to your PC so that you can customize and update the LINK 850 easily. Download PC Suite from Jabra
here
.
Statistics have shown that tone of voice often holds more importance than the words used in conversation. Misunderstandings, escalated calls and unhappy customers can result when your calls aren't clear. The LINK 850 clarifies your conversations and comes with a 2-year warranty!
For more information about the LINK 850, visit the Jabra website:
http://jabra.com/link850.
Do you use a LINK 850 with your Jabra headset? Tell us about it on our Comments tab, above.