Blog
3/17/2016 - 0 Comments
At Avcomm Solutions, one of the benefits of our jobs is speaking with our customers. Your questions, ideas, and challenges keep us on our toes, and ensure that we continue to find the best ways to serve you. In the past year or more, we have noticed an increased number of our customers are swapping out desk phones for softphone solutions – most especially in contact center environments. And we all know the cost of replacing telephony equipment/software, coupled with the cost of hardware, can be a huge expense. Regarding these environments, almost always the question we hear is: "Can we keep our existing QD headsets?"
Our answer: "absolutely!"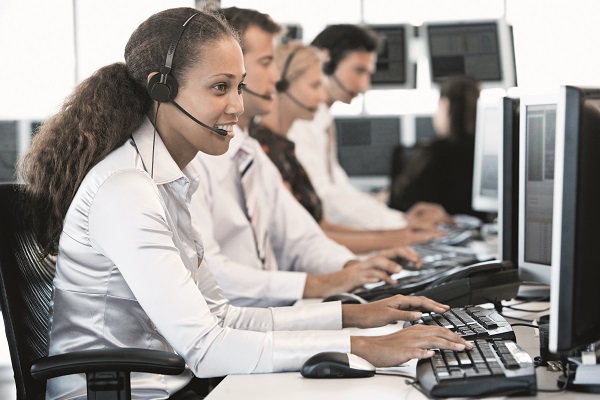 All of our headset manufacturers (
Jabra
,
Sennheiser
,
Plantronics
and
VXi
) offer USB adapters that connect to PCs via USB; some of the brands additionally offer amplifiers. You can use your existing Quick Disconnect headsets when you purchase a USB adapter that simply plugs into a USB port in your PC, and then connects to the headset with the QD connection. The adapters and amplifiers provide additional noise technologies for clear calls.
Depending upon the features your company wants to provide for its staff, simple USB adapters (QD to USB) are fairly inexpensive and run anywhere from $30-$70.
You will pay more for features such as call answer/end, volume, and mute control, but this offers a more user-friendly experience for your customer representatives. Your staff would be able to use the touch buttons on the device, rather than using softkeys on their PCs.
Amplifiers that are USB compatible provide noise protections, better sound quality and, depending upon the manufacturer, premium features that include voice recording.
Software updates for the USB devices are offered free of charge from each manufacturer. These updates enable USB devices to have Remote Call Control over softphones (specific softphones supported are manufacturer dependent), bring features to personalize the device, and can also update status.
These USB adapters and amplifiers are great for hot desking and multiple shift environments; each representative can have their own headset, and connect to the PC at the desk they're assigned to work at that day. At the end of their shift, they can detach the headset and walk away. The PC is ready for the next employee to use.
An advantage of using your existing quick disconnect headsets when transitioning to softphones is the ability to continue doing side by side training utilizing your training Y cables. When planning your softphone rollout, be sure to keep in mind how certain day to day tasks, such as side by side training, might be affected. Some companies choose to update their headsets at the time of a softphone rollout and go with all-in-one USB solutions, which leave no option of side by side training. In that case, a separate training setup must be purchased, which adds to your list of product you have to manage.
Once an overall plan has been determined, the transition to softphones can be easily accomplished. Do you have questions about how to transition your current headsets to a softphone environment? We will discuss the process with you (providing helpful, brand-specific advice along the way!) and provide options. If desired, we can provide a quote specifically tailored to your organization.
Contact us
today!
3/3/2016 - 0 Comments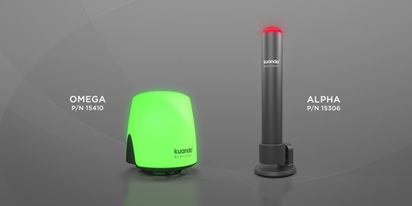 When the Ministry at Foreign Affairs Denmark deployed Lync for 2,400 staff members, they also provided their staff with Kuando Busylights. The ministry's CIO, Jess Pilegaard, said "Busylight has improved the user experience in Lync. And it has created awareness of the presence concept. Our employees are now more aware of colleagues' availability as well as their own status in Lync."
The concept of presence notification is not new – Mitch Friend of Plenom reports that he has heard of workers using red and green flags or even red and green Solo cups to alert co-workers of their availability; however, with the Kuando Busylight, user presence is automatically updated and is always reliable.
The Kuando Busylight from Plenom provides 3 main functions:
It rings and flashes on incoming calls, preventing missed calls.
The free Busylight software provides hot key functions for call handling.
It provides visible presence in the open office, preventing interruptions.


Plenom offers two Kuando Busylight designs: the
Alpha
(MSRP $44.95) can be attached to a desktop monitor or laptop with the included double sided tape. A magnet, also included, can be used to attach the Alpha to the top of a metal cubicle wall.

The
Omega
(MSRP $44.95) is ideal for a cubicle arrangement, as it has a larger light. It attaches to the top of the cubicle with double-sided tape.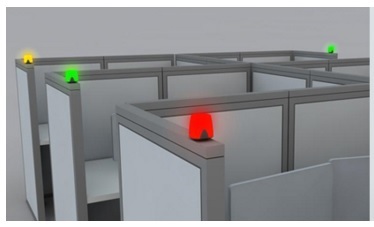 Download Plenom's free software when you're ready to set up the device:
Plenom Software
. This software is used with both Kuando Busylights, as well as the KuandoBOX.
Kuando Busylight supports the colors of Skype for Business/Lync:
Red: On a Call; Do Not Disturb
Pulsing Red: Busy in a call
Blue, Purple or Pink: Do Not Disturb
Green: Available
Yellow: Away/Inactive
There are 8 different ringtones to choose from, including traditional telephone sounds and a dreamy melody called "Fairy Tale." These sounds are built into the Kuando Busylight so there is no conflict with the PC's sound settings.

And, it is easy to quickly adjust the volume of the ringtone. Click on the Busylight icon on your desktop and the menu will pop up (see image to the left). Choose your preferred volume level, or choose Mute to silence the ringer altogether.
Kuando Busylights are currently compatible with Microsoft Lync/Skype for Business and will soon be compatible with Cisco Jabber (March release). System requirements for Kuando Busylight: Windows XP SP3, Windows Vista, Windows 7 or Windows 8; Microsoft Lync 2010/2013 or Skype for Business; .NET 3.5 framework. Kuando Busylight is not compatible with Mac.
The modern workplace can be a very social environment, a positive place for collaborating on projects and supporting comaraderie; however, studies show there is a loss of productivity in open offices that can result in employee frustration and stress. The chance for uninterrupted work time is greatly reduced when barriers such as walls and doors are removed. With the proliferation of Microsoft Lync/Skype for Business, as well as the pervasive open office environment, workers are exposed to interruption and missed calls. Plenom has provided the perfect solution with the Busylights: Alpha and Omega. A one-year warranty gives you peace of mind.
If your staff has complained that they can't focus on their work; they don't hear calls or IM notifications on Skype for Business/Lync, then Kuando Busylight is the right solution for you. Give us a call and we can choose the best Busylight for your office environment!
2/18/2016 - 0 Comments
It's Monday morning, and Avcomm team members are grabbing cups of coffee, and settling in for a discussion … about a book. Maybe not a typical business discussion, but here at Avcomm Solutions, we continually search for ways to best serve our customers. We've found one way to serve customers is to educate and inform our employees. Training sessions, weekly meetings, and our latest venture, a book club, all serve both customers and employees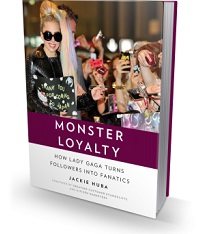 by bringing knowledge to the table.
We have begun our book club with "Monster Loyalty" by
Jackie Huba
. Sara brought the excitement about Huba back to the office after seeing her speak about Monster Loyalty at the 2015 SOCAP Annual Conference in October. "Monster Loyalty: How Lady Gaga Turns Fans Into Fanatics" likens Lady Gaga's rabid fan base to creating and maintaining a strong customer base at the business level.
Huba's main premise: Lady Gaga's core fans, called the One Percenters, are her primary focus; as a business, you need to be focused on your One Percenters, too. How do we create advocates for our business, who will in turn evangelize for us?
Gaga, known for wild costumes (meat dress, anyone?) and completely "out-there" stage makeup and hair, can be off-putting to some. When you look past her appearance and stage antics, her raw talent and incredible marketing ability ensure that Gaga will survive the "pop star" test of time. By sharing core values, building a community, being transparent, connecting to emotions, and other innovations, Gaga is an exemplary entrepreneur.
Each week, our book club members complete the assigned reading (approximately a chapter a week) and then come together as a group to discuss what we read. Our book club is a small group of about 8 people who represent marketing, social media and upper management. We felt that it was important to not limit the book club to management only, which has proven to be very valuable. It has been interesting to not only discover others' takeaways from the readings, but to also cultivate new ideas and learn about what is happening within our own organization.
With only two chapters discussed, there are plenty of more good ideas that are bound to surface as we delve deeper into the material in the months to come.
Tell us: do you have a company book club, or another way to meet and discuss ideas within your organization? Do you have suggestions for Avcomm's next book selection? Share them with us on the Comments tab.
2/9/2016 - 0 Comments
When your alarm rings each weekday morning, what is your typical response? Do you rush out of bed, excited for the day; or do you tend to "snooze" the alarm a few times, dreading what's coming next?
If you're in the latter category, this blog post is for you. Fear not and take heart! We will attempt to help you find hope in your workday. Seven tips from
bayt.com
just may be the inspiration you need to keep going back to the 9-5 grind (or,
the best 8 hours of your day
!).
The first is a big picture tip:
Clarify your goals
. Before you begin, ask yourself what you want to achieve.
Next,
establish a game plan to reach those goals
. How can you reach your goals? By creating a series of manageable steps that are achievable, provides not only a sense of success, but also a forward momentum that will lead to the ultimate goal. Be sure to
ride the wave of success
when you reach your goals. It's easy to forget about the steps that led to your success, and the amount of time it took to get there. This positive wave can then provide the energy to continue onto the next goal. In celebrating success, don't forget to
reward yourself
. When you reward yourself, the anticipation of that reward is culminated and a sense of excitement is felt!
As with everything in life, it's important to
keep things in perspective, maintain a healthy work/life balance
and most importantly,
THINK POSITIVE
. Positive thoughts lead to positive actions; a great way to "stay positive" is to recall a moment of success at work, a compliment from a co-worker, or an upcoming day off. Visual reminders, such as displaying positive quotes in your cubicle, can also remind you to think positive.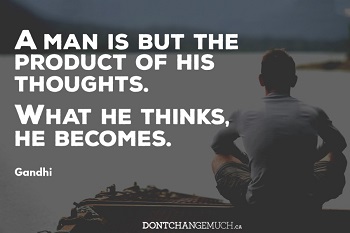 Tell us what keeps you motivated and excited to go to work each morning on the Comments tab, above!
2/1/2016 - 0 Comments
Today, more companies are separated by distance and can be drawn together with conference calling and videoconferencing. Clear and precise communication is always the goal for business success. Conference units are an essential piece of the conferencing puzzle and these devices are replacing the built-in computer microphone and speaker, especially for meetings and videoconferences when excellent, high fidelity, sound is mandatory. Revolabs' FLX UC line of conference phones fits into this niche perfectly.
"From enterprise to education, and government to healthcare, organizations are taking advantage of UC systems to be more productive and efficient. But no matter how sophisticated the hardware and software, people have to be able to hear each other in order for a UC system to reach its full potential. That's where Revolabs comes in," said Jim Fairweather, executive vice president of global sales at Revolabs. "Our products play a critical role in an integrated system by providing pristine audio quality."
FLX UC 500
How does this conference phone provide great sound? It starts with a subwoofer and tweeter, and has four omnidirectional microphones built into the corners of the FLX UC 500. The full duplex allows for both audio capture and audio playback at the same time – so your sound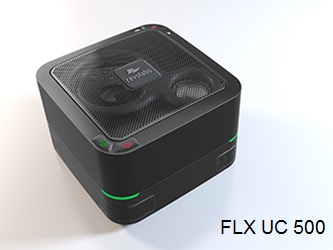 does not cut out or break up, for a more natural conversation on both sides. Integrated acoustic echo cancellation is another great sound feature.
An included AC power adapter provides power to the FLX UC 500. Connect via USB to any PC, Mac or Chromebook, and it works with any collaboration software you choose, such as Skype for Business, Cisco Jabber, Vidyo, and more.
This device is ideal for huddle rooms, executive offices, and conference rooms for up to 10 people and is available in two colors:
black
and
white
. MSRP is $399. Watch Revolabs' video on YouTube:
Revolabs FLX UC 500
.
In addition to the FLX UC 500, Revolabs offers two additional models that combine a VoIP phone with USB conference calling. These devices connect to IP PBX's and integrate with conferencing applications. They are powered via Ethernet cable.
FLX UC 1000
This device bridges USB and SIP calls with the included dial pad that has a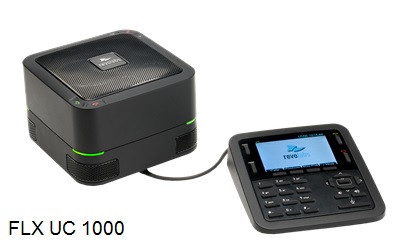 3.5 inch color display and easy to use functionality. You can manage up to 2 SIP calls, 1 USB call, and the user, at the same time.
This solution works best in a conference room for up to 10 attendees. The FLX UC 1000 MSRP is $799. Watch the video about the FLX UC 1000 here:
Revolabs FLX UC 1000
.
FLX UC 1500
The FLX UC 1500 has the same pieces as the FLX UC 1000, and also includes two expansion microphones, providing coverage for up to 18 people in a room. With an MSRP just shy of $1,000, this device gives a lot of bang for the buck!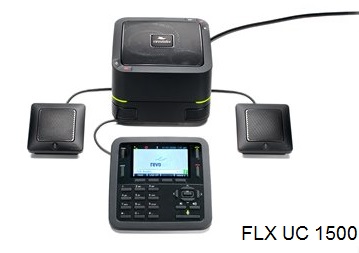 Revolabs suggests downloading the conference phone's latest firmware once you receive the product, to ensure best use. The complete User Manuals for these products are also available for download on the
Revolabs
web site.
Warranty on these devices is 1 year.
Are you perplexed about your conference room configuration? We would love to speak with you about these 3 options from Revolabs, as well as other solutions that will best meet your requirements. Don't leave your conference room audio to chance and risk poor meetings;
Contact us today
!