Blog
7/14/2015 - 0 Comments
Managing an inventory of antiquated and obsolete headsets can prove to be a losing proposition. Customer service agents become frustrated with defective, older equipment that breaks, making their jobs more difficult. The purchase of new equipment, especially headsets, can improve morale and simplify work processes.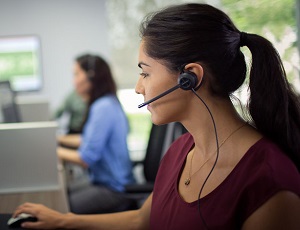 When it's time to purchase those new headsets, Plantronics has a sweet offer: buy any headset from the new and updated EncorePro series, and you receive $15 for each old headset you send in to Plantronics, up to the quantity of new headsets being purchased.
And Plantronics has made this process easier than ever, as they are providing you with the prepaid shipping label to send those old headsets in!
With four great options to choose from, the EncorePro headsets have something for every wearer and business environment. From the premium style features of the EncorePro 700 headsets, to the super-light EncorePro 530, and the complete flexibility of the EncorePro 540, the headsets feature superior noise-cancelling microphones that keep the conversation focused on the caller.
The EncorePro 500 series combines forward-looking design with comfort. High-quality custom polymers and structurally employed metals creates designs that are thoroughly robust, yet up to 22 percent lighter. Laser-welded construction and metal joints provide durability in all work place environments.
EncorePro 530
Lightest in its class, this headset is designed with wearing stability and simplicity. With a choice of two different sized soft bendable ear loops, users get all-day wearing comfort.
EncorePro 540
The unique convertible design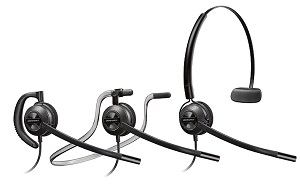 provides the choice of three easily changed wearing styles for personalized all-day comfort, without compromised performance. The patent-pending C-clip system makes switching wearing styles very easy; this headset will satisfy all user preferences!
The EncorePro 700 series is Plantronics' top-of-the-line quick disconnect headsets, designed for customer service representatives. Its distinctive design is slim and stylish with an elegant satin finish. The featherweight materials and leatherette ear pads ensure luxurious comfort, while its unique curved, telescoping microphone and pivoting boom deliver crystal-clear, private conversations.
EncorePro 710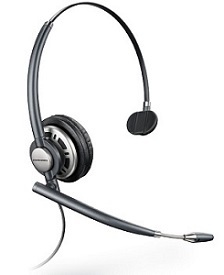 The mono ear headset helps you to keep one ear on the customer, and the other on collaboration. The mic boom arm rotates up and down, as well as out and in, for superior microphone positioning. With a unique, extendable boom arm, further positioning can be achieved. The adjustable headband and extra-padded leatherette ear cushion provide optimum comfort!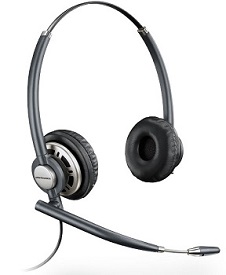 EncorePro 720
The duo ear variant provides immersive focus for improved customer interactions.
7/2/2015 - 0 Comments
Much like learning to dance, buying a
headset
can be confusing and seem out of reach. By breaking down the dance into steps, the overwhelming process of the 3-minute piece of music is simplified. The same is true with buying a headset. Follow these steps and the perfect headset is in your grasp – and on your desk – in short order.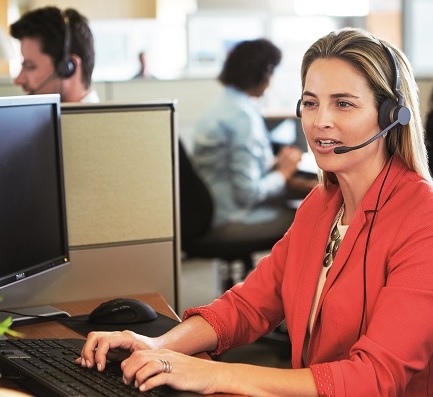 First Step:
Customization
The amount of choices and design features seem endless at first, but can be simplified to these decisions:
Wearing style (over the head, over the ear, behind the neck, convertible)


Mono or duo? How much sound do you need in order for you to concentrate on your caller rather than on everything else around you? If your work environment is noisy or busy, you might want to consider a duo style that covers both ears.


Microphone (Voice Tube, Noise Cancelling or Ultra Noise Cancelling)


Ear cushion type (foam or leatherette) and size


Weight of the headset


Connectivity – to an office phone? Computer? Mobile? Or combination?


Call control – Will you want to be able to mute your mic or volume up or down as need be?


Warranty? Most offer 2 years; some, 3. (At Avcomm, we have a 30-day money back guarantee. If an out of box failure should occur, a replacement product will be sent the day we know of the failure; just return the defective product to us using the shipping label we send out – you pay nothing).
Second Step:
Compatibility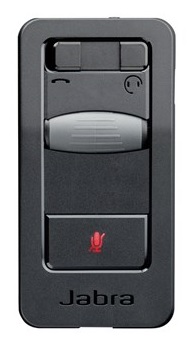 Which quick disconnect cord or amplifier do I need? How do I choose?
An amplifier provides added volume and control, allowing you to mute and adjust your volume control as you need. Batteries or USB cords give power to amplifiers, unless you purchase an AC adapter. The cost of an amplifier (typically around $100) is higher than the direct connect cord (between $20-40).
With the quick disconnect option, the wearer can keep the headset on, while stepping away from the desk,

because they are simply disconnecting the headset from the bottom cable. These quick disconnect cords are unique to each manufacturer, so you must buy the same brand headset and cord.
Each manufacturer offers a helpful compatibility guide to help determine if an amplifier is needed for your environment.
Jabra Compatibility Guide
Plantronics Compatibility Guide
Sennheiser Compatibility Guide
VXi Compatibility Guide
We are also happy to help answer any questions regarding compatibility.
Third Step:
Cost
How much am I willing to spend?
You can get more features, added durability and extended warranty with a larger initial investment. Decide which features are of utmost importance. Any of the options that Avcomm Solutions offers are commercial grade headsets – the quality is better than the $15 plug-and-play options you have seen in the office supply stores.
Bulk purchases can produce big discounts, as well as consistent, recurring orders can merit special pricing.
Fourth Step:
Contact us!
Every work environment is unique and we are prepared to tailor a solution that best fits your needs. You can call us at 1-866-998-9991 (M-F 8:30 a.m.-5 p.m. Central Time), or connect with us on Twitter (
@AvcommSolutions
) and we will be happy to walk you through the tried and true steps of choosing the right headsets for your environment!
5/5/2015 - 0 Comments
The Jabra Stealth UC headset weighs no more than a quarter, is shorter than a standard toothpick, yet delivers powerful technology. If you're looking for a small, lightweight and discreet Bluetooth headset that fits directly into your ear, the Jabra Stealth UC fits the bill. As a Red Dot Design Award 2015 winner, the product's design has been given the "cool" stamp of approval.

The Stealth headset has been available for about a year; the addition of the USB dongle has made the headset feasible for the UC market. Those who work with their PC and smartphone will enjoy the ability to use either device with this headset. Available in both
UC
and
Microsoft Lync-optimized
versions, the Stealth UC is compatible with any major softphone on the market.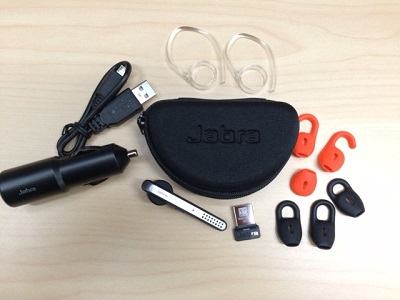 A microPOWER battery (typically found in hearing aids) makes this the lightest-weight Bluetooth headset on the market – a mere 0.28 ounce! The small design provides a comfortable in-ear fit for wearing in either the left or right ear. To customize the fit, two sets (3 red and 3 black) of comfort ear gels of various sizes are included (see image). Users who prefer an ear hook wearing style have 2 different sizes of ear hook to choose from, which are also included in the box. The Stealth will stay in the ear, so an ear hook is not necessary.
Wearers get talk time of up to 6 hours; to a fully charge the headset takes about two hours. A micro USB to USB charge cord and car charger are included in the box. A wall charger is available as an accessory purchase; however, most standard mini USB to USB charge cords will charge the headset (the exception is the iPhone 5 and 6 power cords). Talk time is stated each time you turn the headset on, so there are no surprises when you're in the middle of a call, the battery dies, and your calls gets dropped!
Other features:
Dedicated voice control button to communicate with Siri or Google Now (device dependent).
Noise Blackout technology with dual mics for noise-cancelling.
HD Voice enhances sound quality.
NFC connection (if available on your device)
Intelligent volume control automatically adjusts the volume you hear in your speaker.
Dedicated Apple hardware built-in enables the "Made for Apple iOS" certificate.
Bluetooth indicator light flashes blue for Bluetooth pairing; green when turning "on" and red when turning "off."
Voice commands.
MSRP for the Jabra Stealth UC and Stealth MS is $150.00.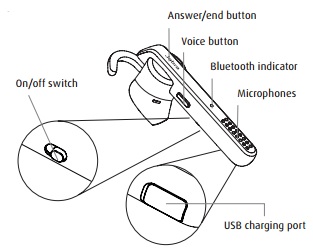 To enhance the Stealth UC experience, download the free Jabra app. More information about the apps can be found here:
Jabra Apps
.
Jabra Assist
Link to
Jabra Assist
Jabra Assist helps you pair the headset with your device of choice without hassle, the battery meter warns you when you need to recharge your device, and when you need help using your headset and in-car speakerphone you can check the animated user guidelines in the app.
4/8/2015 - 0 Comments
Video or audio conference calls will sound great with the Konftel 55 series of conference phones, a nice mid-level offering from the Swedish company
Konftel
. The bright display, sleek modern design, and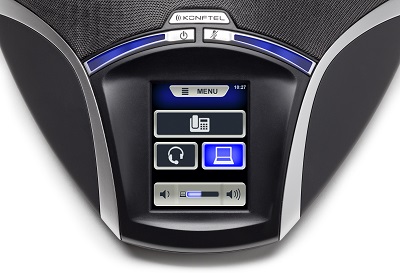 multi-connection to PC, desk and mobile phone all recommend the Konftel 55 for small-to-medium sized conference rooms. The
Konftel 55
is ideal for a room of up to 12 people, and can easily be moved from desk to conference room, as needed. The
Konftel 55W
allows expansion mics (sold separately) and therefore can accommodate up to 20 people.
In a company press release, Konftel Product Manager Tommy Edlund said that "the biggest difference between traditional conference phones and the Konftel 55 series is the ability to connect the Konftel 55 to a vast range of communication devices available today. As we become more mobile and flexible greater demands are being placed on remote meetings and professional tools that work together regardless of the technology platform."
Out of the box, the Konftel 55 series connects to a PC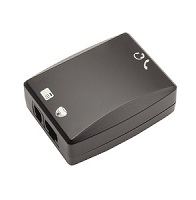 via the included USB cable. Connection to a desk phone requires the purchase of the
switchbox accessory
. The Konftel 55W allows Bluetooth connection to a mobile phone, whereas the Konftel 55 requires an accessory cable (sold separately) for mobile connection.
The high definition screen with touch functionality is the centerpiece of the conference phone. The LCD color screen displays only the current connections, and allows you to easily combine and switch connections. The 55 automatically detects the connections and the corresponding icon appears on the easy-to-read display. Press the icon to activate the connection. Flexibility to bridge calls from web applications to analog calls is a key feature!
It is important to note that the Konftel 55 series allows call bridging between the computer and desk or computer and mobile phone; however, bridging between desk and mobile phone is not offered.
Another nice feature of the Konftel 55 series is the 3.5mm headset port, allowing you a more private conversation if/when required. The headset icon lights up on the 55's display screen when the headset is in use.
UC Integration
Perfect for your unified communications systems, such as Microsoft Lync, Avaya One-X and Cisco Jabber, Konftel offers free downloadable software that enhances support for answering / ending calls and other functions.
OmniSound HD, Konftel's patented sound technology
All of Konftel's conference phones have OmniSound® HD, a sound technology that keeps conversations natural and crystal-clear. OmniSound HD can handle full duplex, echo cancellation and static reduction for both sides of the conversation, simultaneously.
Rechargeable battery
The rechargeable battery (included) provides up to nine hours of talk time. An AC Adapter is included; when the battery is inserted, the battery is powered via USB with a USB cable.
Use as a dictation machine
A unique feature of the Konftel 55 is its ability to record phone calls and dictations by inserting an SD card into the unit, and pressing the record button. You can move the memory card to your computer to save or share the audio files.
As an authorized reseller of the entire line of Konftel conference phones, we look forward to helping recommend the best conference unit for your environment. Contact
Sara
,
Amber
or
Carey
to learn more!
3/16/2015 - 0 Comments
Here at Avcomm Solutions, we champion kids and support the youth in our community to help them reach their goals! In January, we hosted two youth robotics clubs, A'ROR'N Bots and TechKnow Difficulties, who were fortunate to meet and speak with entrepreneur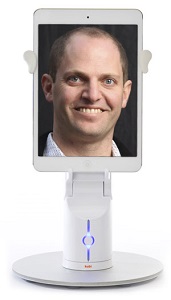 Marcus Rosenthal, CEO and co-founder of Revolve Robotics, the maker of KUBI.
KUBI, a robotic tablet stand designed to use existing technology (your iPad or tablet), is far less expensive than a traditional video conferencing system. KUBI turns tablets into web controlled telepresence robots that pan and tilt, letting you look around and interact with people during video calls.
Teleporting to our offices in Aurora, NE, Rosenthal spoke with club members about his idea for KUBI, the production and creation process, and much more.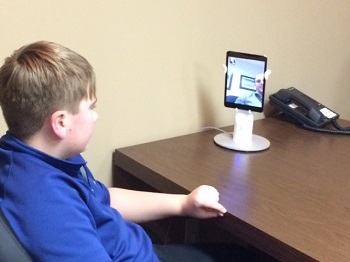 The students were seated around the conference room table at Avcomm Solutions, and as they spoke, Rosenthal controlled the KUBI to turn toward each student speaking to him. The application of the KUBI became real for the students.
That afternoon, Rosenthal was working at the KUBI manufacturing site. During our conversation, he teleported to the KUBI offices in San Francisco, which we viewed from the
Live KUBI Demo site here
Speaking with a successful entrepreneur in the robotics field was a great experience for the clubs, which have been in existence for two years. The A'ROR'N Bots club for ages 9-14 is part of the FIRST Lego League (FLL), which introduces kids to STEM learning: Science, Technology, Engineering and Math. Using LEGO MINDSTORMS technology, they research challenges facing today's scientists. Together, they design, build and program a robot.
"I am so proud of this team – they have really come together to complete the tasks before them," says Tami Brandl, coach of the A'ROR'N Bots.
At the recent state competition, the A'ROR'N Bots earned 3rd place overall and received an invitation to represent Nebraska at the Open FLL Razorback International Invitational, along with 64 other teams. Avcomm Solutions is proud to sponsor them at their competition, and wish them the best of luck!