There were 5 posts tagged: Avcomm Team
December 28th, 2016 • 0 Comments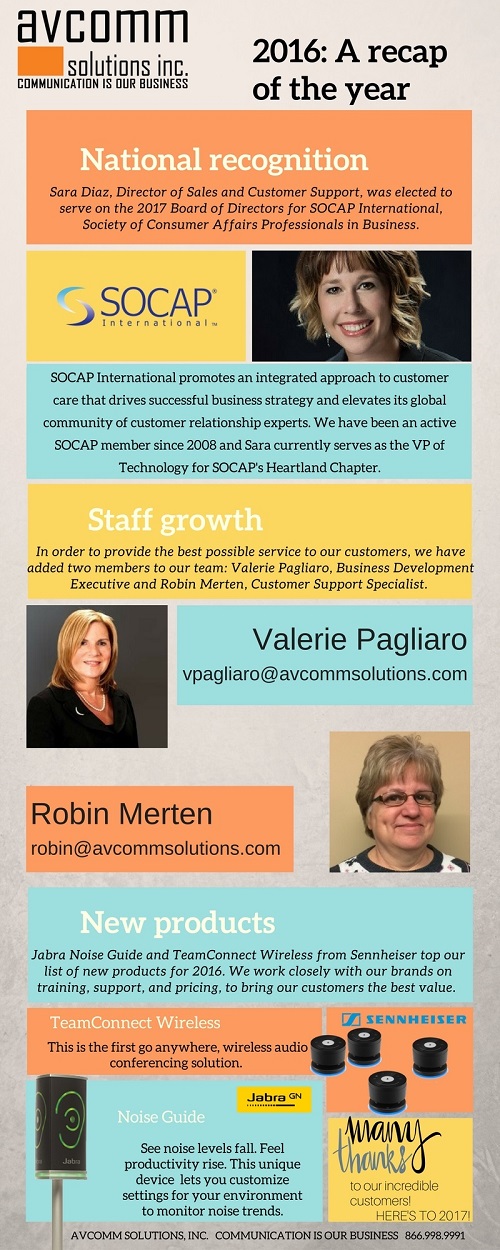 September 28th, 2016 • 0 Comments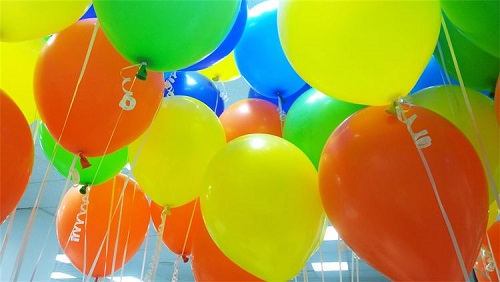 Let's party!
Our customer care agents can be customers' only connection to a company, and so it's only fitting to celebrate our Brand Ambassadors with an entire week. This year, Oct. 3-7 has been set aside to honor these important people at our organizations. Keep reading for our take on some great ideas to help you celebrate.
The Society of Consumer Affairs Professionals in Business (SOCAP International) put together a comprehensive list of ideas to mark the week in style. Click to
view the list
. SOCAP, an organization made up of customer care experts from across all industries, promotes customer care and customer engagement as a competitive advantage in business. We are proud to be SOCAP members!
SOCAP has partnered with Hallmark Business Connections to celebrate Customer Service Week to recognize and thank the thousands of professionals driving customer loyalty to your organization. #TellThemThx is the official hashtag to use when sharing the great things you're doing for Customer Service Week.
We'll highlight a few of their ideas, and throw some of our own into the mix.
How about creating a theme for the week? A few ideas that we've read about include Think Service, Commitment to Customers, One Team One Goal No Limits, and Customer Service Superstars. Or, come up with something that is relevant to your organization; for example, at Avcomm Solutions, our theme could be Headset (Super) Heroes. Use the theme throughout the week to delight your staff.
Some fun things to do during the week:
Dress Up Day:
Pajama Day, Favorite Team, Celebrity Look-Alike, Hat Day, 1980s Day; Service Champions, etc. Be creative!
Feed the Staff:
Bring in lunch for the staff, or have a potluck day; perhaps a snack would be better, and offer a buildable ice cream sundae bar with ice cream and tasty toppings (hot fudge, caramel sauce, maraschino cherries, sprinkles, fruits, whipped cream and more).
Office Olympics:
Here at Avcomm, we hosted "Minute to Win It" games for our staff's Office Olympics last month. Our games included Cookie Face (rolling an Oreo cookie down the face and into the mouth – without using hands); Stack 'Em Up, using one hand to stack 25 pennies; Suck It Up,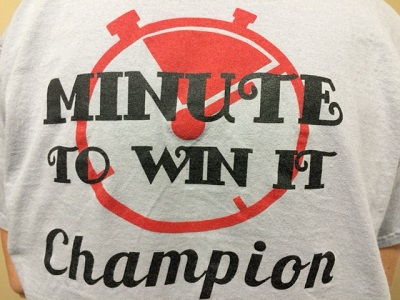 which required the transfer of M&M's from one plate to another using a straw; and Movin' On Up, where the competitors had to rotate through a stack of 25 red cups. The games are more difficult than they sound! Points were awarded to those who attempted the challenges, and to those who successfully completed the tasks in a minute. On the final day of competition, all competitors received a fun T-shirt that we designed in-house.
Small Gifts:
Each day, hand out a piece of candy with a fun, related (customer service) phrase, such as a small bag of Tootsie Rolls with the tag: "Great Customer Service is How We Roll." Or, instead, attach an inspirational customer service quote to the candy. Here are 100 Customer Service Quotes to get you started:
100 Inspirational Quotes
.
Thank-You Notes:
Administrators can write thank-you notes that share specific, personal reasons they are thankful that the agent is on staff. Another twist: ask employees to write thank you notes to each other, or to customers.
Make a Movie:
Ask each employee the same question, such as "What does excellent customer service look like to you?" and compile answers into a movie to share with the staff during a team gathering during Customer Service Week.
Training:
Perhaps a speaker, or a training video found on-line, can be a great reason to bring staff together and learn new techniques, or share an inspirational message to get the team pumped up.
We would love to hear how you're planning to celebrate Customer Service Week by clicking on the Comments tab, above.
February 18th, 2016 • 0 Comments
It's Monday morning, and Avcomm team members are grabbing cups of coffee, and settling in for a discussion … about a book. Maybe not a typical business discussion, but here at Avcomm Solutions, we continually search for ways to best serve our customers. We've found one way to serve customers is to educate and inform our employees. Training sessions, weekly meetings, and our latest venture, a book club, all serve both customers and employees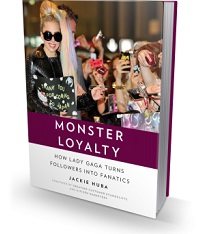 by bringing knowledge to the table.
We have begun our book club with "Monster Loyalty" by
Jackie Huba
. Sara brought the excitement about Huba back to the office after seeing her speak about Monster Loyalty at the 2015 SOCAP Annual Conference in October. "Monster Loyalty: How Lady Gaga Turns Fans Into Fanatics" likens Lady Gaga's rabid fan base to creating and maintaining a strong customer base at the business level.
Huba's main premise: Lady Gaga's core fans, called the One Percenters, are her primary focus; as a business, you need to be focused on your One Percenters, too. How do we create advocates for our business, who will in turn evangelize for us?
Gaga, known for wild costumes (meat dress, anyone?) and completely "out-there" stage makeup and hair, can be off-putting to some. When you look past her appearance and stage antics, her raw talent and incredible marketing ability ensure that Gaga will survive the "pop star" test of time. By sharing core values, building a community, being transparent, connecting to emotions, and other innovations, Gaga is an exemplary entrepreneur.
Each week, our book club members complete the assigned reading (approximately a chapter a week) and then come together as a group to discuss what we read. Our book club is a small group of about 8 people who represent marketing, social media and upper management. We felt that it was important to not limit the book club to management only, which has proven to be very valuable. It has been interesting to not only discover others' takeaways from the readings, but to also cultivate new ideas and learn about what is happening within our own organization.
With only two chapters discussed, there are plenty of more good ideas that are bound to surface as we delve deeper into the material in the months to come.
Tell us: do you have a company book club, or another way to meet and discuss ideas within your organization? Do you have suggestions for Avcomm's next book selection? Share them with us on the Comments tab.
July 8th, 2014 • 0 Comments
GOOOOOOAAAAAAAAAL!
World Cup Soccer action is now a daily discussion here at Avcomm Solutions. While the majority of our employees are not rabid soccer fans, we thought it would be a fun team building activity. Each employee drew team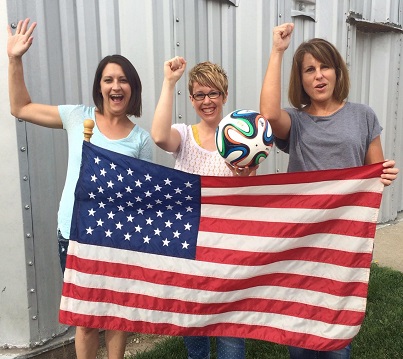 names out of a hat and prizes will be awarded to those holding the final four teams. During this month of soccer action, it has been quite a learning experience for everyone and has been fun to watch employees' excitement as their teams win.
Whether it's a major sporting event, season or holiday that brings the team together, employees appreciate when companies take the time to throw a little fun into their daily grind. Studies confirm that employees who are engaged in their work and loyal to their workplace, are less likely to leave employment. With the costs of hiring and training new employees, the benefits to retaining the employees you already have are sure to impact the bottom line.
Another activity that we've recently done is allowing employees the opportunity to give to a local charity as a corporate body. Here in Nebraska we have an annual event called the Can Care-a-Van where a TV station goes across the state to organize collections for local food pantries.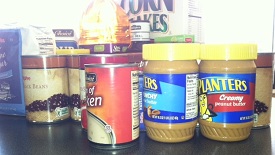 Over the course of a week's time in May, we asked that employees bring in their pantry donations and donated more than 80 pounds of food to the cause.
We hosted a Cinco de Mayo party in May, and each employee brought in a Mexican-themed dish for lunch so the team ate lunch together. The opportunity to eat together, and sample new recipes, was a great change of pace and a lot of fun. At Christmas,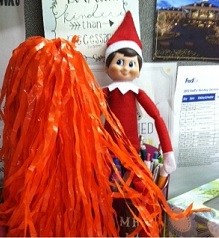 a cookie exchange brought the team together to trade delicious cookies, and a recent bridal shower for an employee was another great reason to party! At Avcomm this past Christmas, we had the office Elf on a Shelf named Sheldon. You never knew where Sheldon was going to turn up! One employee found Sheldon hiding in their pencil cup one morning, behind the pom pom!
Other workplace fun ideas have included volunteering for a community event together; Office Olympics; Christmas Cubicle Decorating Contest, Christmas party, summer picnic, and more. Working hard, and having some fun, too, keeps the Avcomm staff ready to best assist our customers!
Leave us a comment and let us know what you do at your workplace for fun and team building.
March 12th, 2014 • 0 Comments
Here at Avcomm Solutions, Inc., we keep things simple. Are we giving you, our customer, what you need? We sure hope so.
Finding the very best solutions to your headset and conference phone dilemmas gives meaning to our days. From the home office in the center of the U.S., our customer care team of
Sara Diaz
and
Carey McCoy
work hard to give you answers, great products and fair prices.  
How do we manage this? In a few ways, such as:
Our Midwestern Hospitality
Clichéd? Of course. True? You bet! Neighbors looking out for neighbors is a common theme around here, and one that we at Avcomm embrace. We're always on the lookout for products and services that make sense for you. Once your products reach you, we expect to continue the relationship by answering any questions you may have about product setup, assisting with technical concerns and warranty repairs – and, of course,
your feedback is always appreciated
!
Strong Partnerships
By working with the best manufacturers in the headset and conference phone world, Avcomm Solutions offers products from
Jabra
,
Konftel
,
Plantronics
,
Sennheiser
and
Yamaha
. Partnerships with these companies allow us to get the essential support, resources, and information to you when you need it. You can rely on our expert advice!
A Commitment to You
We understand that you want to do your very best for your customers. We know that you want to keep your employees happy and productive. Sure, it's a balancing act, but when you get it right, the results can be transcendent. We have great products that make communication clear and simple, and we're here for you.
At Avcomm Solutions,
Communication is Our Business
.
We are very excited to announce some new ways to reach us: on Twitter:
@AvcommSolutions
, LinkedIn:
http://www.linkedin.com/company/avcomm-solutions-inc-
and Facebook:
Facebook/AvcommSolutions