2/2/2018
To accommodate the latest USB port on the market, headset manufacturers are now offering adapters, as well as headsets, with USB-C connectors.

Why the change in standard to USB-C? First, the size. By diminishing the size of the port, laptops continue to slim down and weigh less. At first glance, the USB-C is similar to micro USB; however, it is slightly thicker and more oval than micro USB and differs in a major way: it has no up or down orientation. PC magazine calls USB-C the emerging industry-standard connector for transmitting both data and power.*



The Jabra USB-C Adapter enables you to connect Jabra USB headsets to USB-C devices, providing the same functionality as if connected to a USB-A device. The adapter is flexible, which makes it easy to use with your preferred devices without flipping around.

Plantronics also offers two types of adapters: USB-A to USB-C and USB-C to USB-A. Perhaps you are currently using computers with USB-A ports, but plan to upgrade to new computers. Your business chooses to purchase USB-C headsets,

knowing that eventually, they will directly plug into the new computers. In the meantime, using an adapter will allow you to use the new headsets, with the old computers.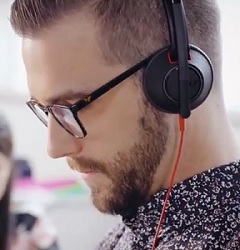 Within its Blackwire series, Plantronics offers headsets with the USB-C connector. The Blackwire 3200 and Blackwire 5200 headsets both have USB, as well as USB-C, headsets. In addition, the Blackwire 5200 headsets have 3.5mm connectors for use with mobile phones and tablets. And, they all feature in-line call controls, just like the USB-A versions, for ease of use. (Pictured is the Blackwire 5220 Duo headset.)

We expect to see the trend of USB-C headsets continue, as the technology evolves. Of course, don't expect the USB-A connectors to fade away; we believe they too will be present and readily available. The goal is to provide the technology you need, at a great price. Look to us as your headset experts. Contact us today!


*PC magazine: What is USB-C? An Explainer published March 2017
TAGS: USB-C, USB-A, headsets, adapters, Plantronics, Jabra, Headset Experts