3/13/2019
One of our customers had a very good question for us, and we realized that others may be wondering the same thing: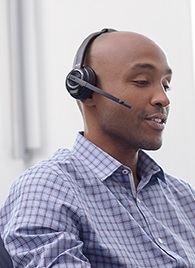 Now that Jabra, Sennheiser, and Plantronics have all come out with new wireless headset options, will my existing EHS cable still work if I purchase one of the new headsets?


The short answer is, "Yes, as long as the new headset is the same brand as your old headset!"
And, as long as you are utilizing the same phone brand and model.

Here's why: (WARNING: Stop reading now if you aren't interested in the finer details of wireless headset remote answering).

EHS cables are built to be compatible with specific phone brands and models; as phone vendors release new phones, the headset manufacturers create compatible EHS cables.

EHS (Electronic Hook Switch) cables electronically connect to a wireless headset and phone. An EHS passes predefined signaling. Users can handle calls with the headset only, freeing them from remaining next to the phone. EHS cables provide a ring alert signal to your headset anytime your desk phone rings. It also allows you to answer and end calls right from your headset anywhere within your headset's range. EHS adapters eliminate the need for an old-school handset lifter.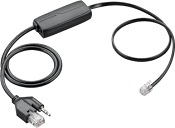 Yealink is one phone brand that manufactures its own EHS adapter, compatible with the various headset brands. We sell that as well!

Please note: If you switch headset brands, then you will need to also update your EHS cable to the new brand.

If you're in doubt, check the brand's compatibility guide for the most up-to-date information:
Jabra
Plantronics
Sennheiser

Or contact us, and our Headset Experts will get you the answers you need: 1-866-998-9991. After all, Communication Is Our Business!
TAGS: Wireless, DECT Bluetooth, EHS, Electronic Hook Switch, Remote Answer, Jabra, Plantronics, Sennheiser, Yealink