What is a Convertible Headset?
December 12th, 2016 • Comments
Tags: Convertible, 3 in 1, 4 in 1, Plantronics, EncorePro 540, Jabra, EPOS %7C Sennheiser, Headsets
Did you know that a few headsets can be worn in different ways? Headset manufacturers understand that users have unique preferences on the way a headset is worn. Some people love the traditional over-the-head band, while others prefer an on-ear wearing style. A convertible headset is 1 headset, with 2-4 different wearing style options. Convertible, 3-in-1, and 4-in-1 are all ways to describe a particular headset that can be worn interchangeably.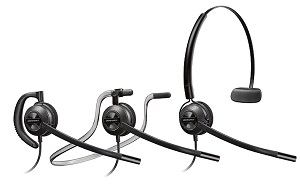 For example, the
Plantronics EncorePro 540
, a quick disconnect headset for desk phones, offers three wearing styles in the box. The EncorePro 540 has a C-clip design that makes it easy to change wearing styles, to allow for user preference.
Ear Hook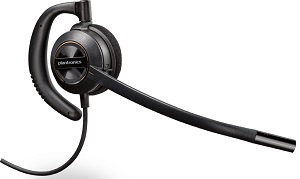 You can bend the ear hook (or, ear loop) to fit comfortably on the ear. To change ears, simply rotate the boom up and over, and pivot the ear loop to the other side.
Behind the Neck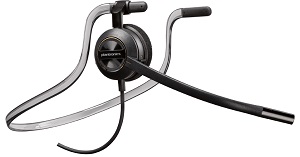 Place the band over both ears and behind the head. When the headset is properly adjusted, it will feel light, balanced and stable.
Headband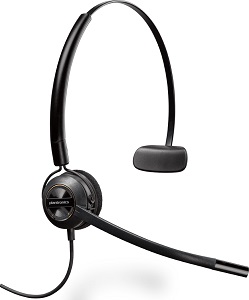 Position the headband on your head, so that the ear cushion rests on the ear. Place the T-band on the opposite side of your head, above the ear, and lengthen or shorten the headband as needed: the band is fully adjustable.
There are many other QD (quick disconnect), USB and wireless convertible headsets from
Plantronics
as well as
Jabra
and
EPOS | Sennheiser
, so be sure to
contact us
to find the right headset for your unique set-up.