3/2/2020
No conference room? No problem.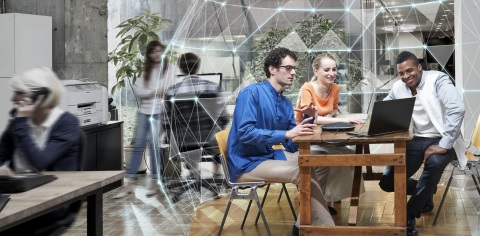 The new Yamaha YVC-330 USB conference phone with innovative SoundCap technology converts the audio of open spaces into a clear and natural signal that is almost as good as being in a quiet meeting room. Essentially, it's like meeting inside a "bubble," in an open office environment.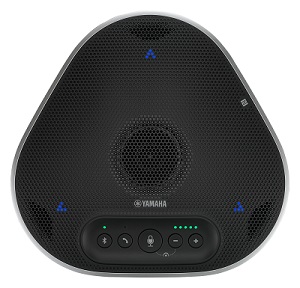 Three technologies together become SoundCap:
•Far Field Noise Reduction (FFNR): reduces & removes distracting noises that come from sound sources outside of the meeting area (their graphic showed a "bubble" over a conference table and they call it the "bubble effect" because FFNR reduces every sound that comes from outside the meeting bubble)
•Self-silence: This is basically Auto-Mute. It utilizes Human Voice Activity Detection (HVAD) technology to mute mics automatically when meeting participants aren't speaking
•Self-volume balancer: Automatically adjusts speaker volume properly to fit surrounding ambient noise levels

SoundCap can be turned off if you would like to daisy chain 2 Yamaha YVC-330s together (with cables), or if you would like to use it in a larger space. With SoundCap on, recommended coverage area is up to 3.3 feet; with SoundCap off, it is suitable for 4.9 feet, up to 9.8 feet. MSRP for the YVC-330 is $349.00.


Not sure if this is the right unit for your environment? Contact one of our team members today at 1-866-998-9991, or Chat us now!
TAGS: Yamaha, SoundCap, YVC-330, Conference Phone, Conferencing, Daisy Chain