7/11/2019
Jabra Speak speakerphones are the perfect size for small conference rooms, huddle rooms, and individual use. They are easy to use, with Plug and Play technology and excellent sound quality. The Speak 510 devices are among the most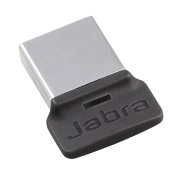 popular from the series, because they offer wireless connection via Bluetooth.


We are frequently asked "what is the difference between the Speak 510 and Speak 510+?" The only difference between the 2 versions of the 510 is the Link 370 USB Dongle, which is included with the Speak 510+ version.


That's it! That's the only difference. But it's a big one, because that USB Dongle gives you up to 100 feet of range with the Speak 510+ from your computer, allowing you to position the speakerphone wherever you need to, completely wirelessly. We definitely recommend the Speak 510+ over the Speak 510 for this very reason. If you need to connect to computer at all, the "+" is the way to go and well worth the extra $30.

The discreet plug and play USB dongle ensures quality of sound and an extended wireless range up to 100 feet. When the Link 370 is connected to your Jabra speakerphone, the HD Voice lets you experience high-definition, crystal-clear sound and enjoy life-like conversations. In addition, HiFi Audio Streaming with A2DP alows you to stream music in amazing HiFi quality.


Speak 510+ Connected to PC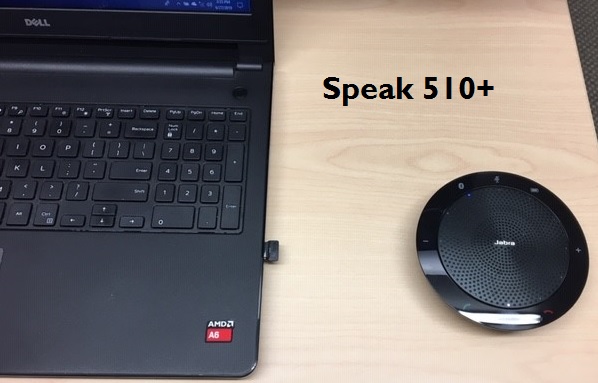 Speak 510 Connected to PC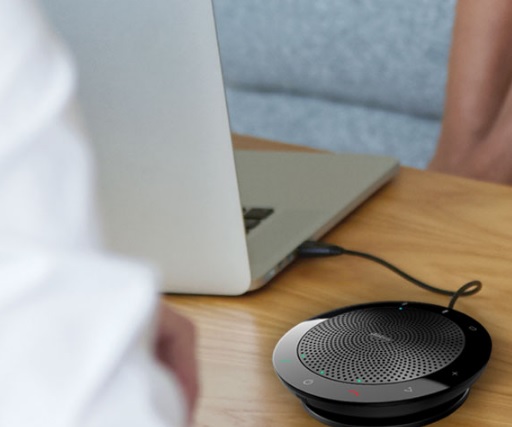 Speak 510 and Speak 510+ with Mobile Phone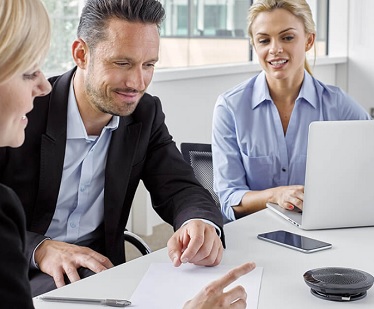 The Jabra Speak 510 and 510+ units are easy to manage and update with the FREE Jabra Direct software: Jabra Direct.

There are four different options of Speak 510 devices: either Speak 510 or Speak 510+, and either UC or Microsoft Certified Versions. If you are using a Microsoft platform (Lync, Skype for Business, or Teams) we recommend that you purchase the MS version of the Speak you prefer.

Speak 510 UC
Speak 510 MS
Speak 510+ UC
Speak 510+ MS

Our team is ready to help determine which Speak unit would be the best fit for your organization. Call us today: 1-866-998-9991.
TAGS: Jabra, Speak, Speak 510, Speak 510+, Link 370, USB Dongle, Bluetooth, Conferencing