4/20/2017
The computer at your desk is sometimes even more important than the phone that sits there. With webinars, soft phones, and video conferencing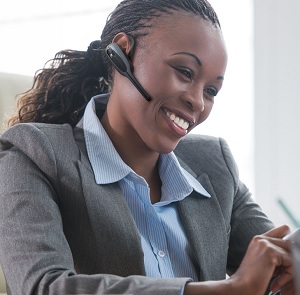 software, as well as, let's face it, Pandora or Spotify to keep us entertained, our computers figure heavily into a typical work day. That's why VXi has introduced the V200, which connects to both PCs and desk phones!

A wireless DECT headset, featuring dual connection, a field-replaceable battery, and 3 wearing styles for less than $150? It's true! VXi has released the V200 with a $149 MSRP. Wow!

Why is it important that the V200 headset has a field replaceable battery? It's simple. With this feature, a $20 battery extends the life of your headset for years. Some wireless headsets on the market do not have replacement batteries, so when your battery runs down, you have to replace the entire headset – typically at a cost of around $100.

The fit and feel of the V200 headset features an updated design. A shorter mic boom is just one of the changes.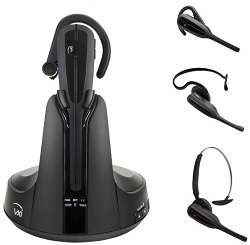 The mute and volume buttons have been separated now, so that the mute button is on the top of the ear, and the volume up/down buttons are at the bottom. There's no way to accidentally mute yourself while you're adjusting the volume! The redesigned ear hook is easier to manipulate, for the perfect fit on the ear. The headband and neckband styles are great options as well.

The noise cancelling microphone blocks quite a lot of the background noise so that callers can focus on you – and not your colleagues. The 10+ hour battery life gives plenty of time for calls and a 1-year warranty backs up the device.

Another great feature about VXi wireless is the design of the optional electronic hook switch (EHS), which lets you answer and end calls away from the phone. The EHS is installed directly below the V200 base, for a compact and discreet look – no excess cords on the desk!

We are convinced that our customers will find value in this reasonably priced professional wireless headset. Call us at 1-866-998-9991 to learn more about the V200 and its benefits.
TAGS: VXi, V200, Wireless, Headset, EHS, USB, Desk Phone, PC