1/14/2020
Jabra announced that its Motion and

Motion Office Bluetooth headsets have been discontinued. The unique wearing style has gained a loyal following of users — the combination of over and around the ear, along with the ear piece that fits directly in the ear, ensures a secure and comfortable fit.

Connecting to mobile phones, tablets, and PCs, the UC+ models are for mobile professionals working mainly outside of the office. The Motion Office variants offer triple connectivity: mobile, PC, and desk phone for working at your desk.


We have a limited supply of the Motion headsets. Once they're gone, we recommend these Bluetooth headsets as comparable replacements: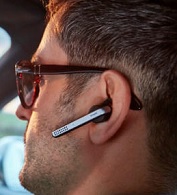 Jabra Stealth UC is a small headset with an included USB dongle for connection to PCs, in addition to mobile phones/tablets. The in-ear design is discreet, lightweight, and comfortable enough to wear all day. The Stealth incorporates the breakthrough microPOWER battery technology which allows for a significantly smaller design, longer talk time and a better comfort experience. The Stealth is also available in a Certified for Microsoft version: Stealth MS. MSRP is $158.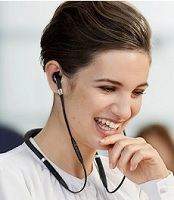 Jabra Evolve 65e and Evolve 75e are neckband with earbud styles; they are similar in design and function; however, the 75e offers the additional feature of Active Noise Canceling. The neckband vibrates on incoming phone calls, so you're aware of calls even if the ear buds aren't in your ears. Wear one ear bud to keep an ear on the surrounding environment; wear both for increased concentration. Both of these headsets are available in Microsoft-certified versions: Evolve 65e MS and Evolve 75e MS. MSRP for the Evolve 65e is $210, and $272 for Evolve 75e.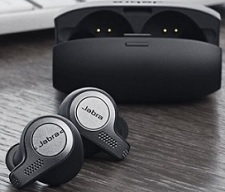 If you prefer the ear bud wearing style, without wires, Jabra Evolve 65t is a great option. It connects to mobile phones, and to computers with the included Link 370 USB dongle. The four-microphone technology ensures clear conversations; get up to five hours' battery on a single charge (15 hours with the included pocket-friendly charging case). There are multiple fitting options to provide a snug in-ear fit that seals out sound, for Passive Noise Cancellation to help you focus. And, it's Voice Assistant enabled (Siri, Google Assistant, Amazon Alexa), allowing you to do a variety of tasks hands-free. The Microsoft-certified version can be found here: Evolve 65t MS. MSRP is $346.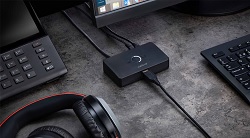 To connect any of these headsets to a desk phone, purchase the Jabra Link 950 (MSRP: $157) and Power Supply (MSRP: $16). Triple connectivity will then be achieved with this additional audio switcher box.


Contact us at 1-866-998-9991 or Chat us with any questions you have about Jabra Bluetooth headsets!
TAGS: Jabra, Motion, Motion Office, Bluetooth, PC, Mobile, Desk Phone, Headset, Bluetooth Headset, Active Noise Canceling, ANC