12/21/2018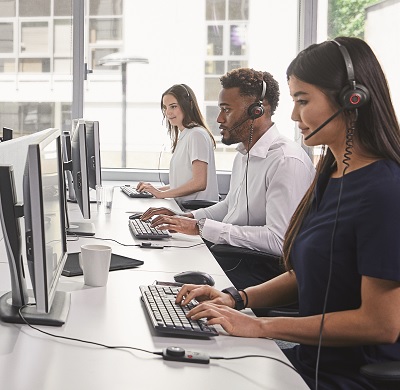 Five years ago, it was proclaimed that customers would no longer call into businesses; that they would prefer to find support via email, social and Chat channels, and organizations scrambled to train and ramp up those areas in their call centers (updating the terminology to "contact centers").

Yet, here it is, almost 2019, and it turns out, customers are still calling businesses when they need help. Research has shown that customers start with online assistance for simple questions; however, as matters become more complicated, phone calls remain the preferred way to contact companies. This means that customer service agents are expected to know more detailed information and handle longer, complex calls. The pressure to produce results in a cost-efficient manner means that data analytics are crucial.

With this in mind, Jabra engineered a headset that meets these needs by offering digital sound, data analytics, Busylights on the ear speakers, and is comfortable to wear through long, demanding calls. The Engage 50 corded headset is available in both Mono and Duo versions and ends in USB-C. The generous-sized leatherette ear cushions have a conical design, so that the cushions rest securely on the ear.


How is the Engage 50 a Digital Headset?
A processing chip in the headset — rather than in a control unit or cord — makes the Engage 50 a digital headset. While most wireless headsets are already digital headsets, the Engage 50 is the first Jabra corded headset to have the chip in the headset itself. The Engage 50 uses the very latest chipset, and this, along with the positioning of the chip, delivers enhanced functionality and user experience. Along with Jabra Direct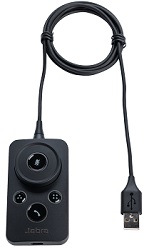 and Jabra Xpress, call analytics for the business, and on-screen microphone positioning guidance for the agents, are provided. A great headset, along with Jabra software, improves customer satisfaction.



Engage 50 Link Control Unit
The control unit improves call control and the ergonomic design helps agents work more efficiently. It is an optional accessory; however, it must be purchased in order to use the Engage 50 with USB-A ports. There are four variations of the control unit:
Jabra Engage 50 Link USB-A
Jabra Engage 50 Link USB-A Microsoft certified
Jabra Engage 50 Link USB-C
Jabra Engage 50 Link USB-C Microsoft certified



Data analytics and free Jabra software
Jabra Xpress 2.0 is designed for IT professionals to 100 percent remotely manage Jabra USB headsets and speakerphones with a set of smart tools. Xpress keeps different devices, across multiple locations and with numerous users, always updated with the latest firmware. Xpress offers easy mass deployment and agile maintenance.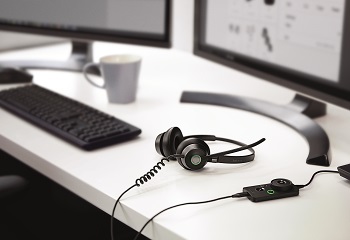 It works no matter the platform you work with, or whether you're working from your own premises, your own cloud-based service, or the Jabra cloud. And, call analytics received from individual headset users help your management team make data-based decisions to improve agent productivity and the customer call experience. These comprehensive insights include background noise, speech analytics, headset usage analytics and audio exposure.

Jabra Direct 2.0 is a user-friendly desktop interface offering complete integration of your softphone and headset. The Jabra Direct dashboard is a user friendly status menu available from the desktop notification area, typically accessed via the lower right corner of the desktop.The dashboard shows the status of your headset, if any updates are available, and if your softphone(s) are ready for use. By clicking your Jabra device in the dashboard, you will be linked into the Jabra Direct main application for managing setting preferences, start firmware updates or access applications that are available for your headsets.

And did we mention, these software programs are available at no cost, for both Mac and Windows platforms?

To learn more about Jabra Engage 50 headsets, call our Headset Experts at 1-866-998-9991.


TAGS: Jabra, Engage, Engage 50, Engage with Jabra, Data Analytics, Intelligent Call Control, Digital Sound, Contact Center, Call Center