3/28/2017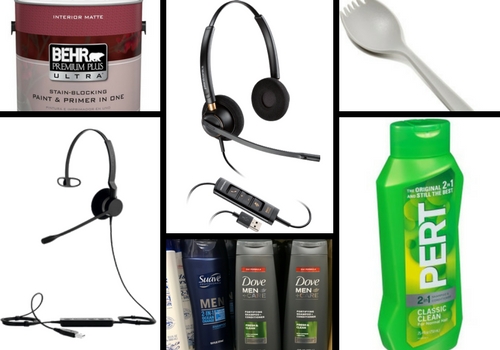 The term "all-in-one" brings to mind 2-in-1 Shampoo and Conditioner, sporks, and other consumer products. Dictionary. com defines "all-in-one" as something that combines two or more items or functions in a single unit. The very term implies simplicity.

When applied to headsets, the term all-in-one refers to the headset and the USB call control unit together forming a single solution that does not require an additional piece for functionality.

For USB connection, there are two types of corded headsets: Quick Disconnect (QD) and All-in-One. Quick Disconnect headsets end in a proprietary connector and require a QD cable to USB adapter cable for softphone. All-in-one USB headsets plug directly into a USB port. Call controllers are standard in these all-in-one solutions,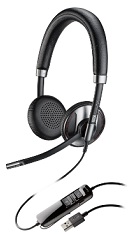 for user-friendly one-touch call answer/end, mute, and volume.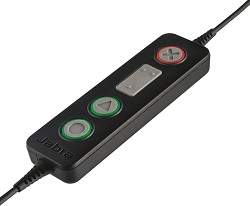 There are benefits to all-in-one headsets: easier inventory management (1 piece rather than 2 or more); easy distribution to staff; and set up on softphones can be controlled from the IT Manager's desk, depending upon which brand of headset is used. One issue that must be examined is how side by side training and monitoring will take place. All-in-one USB headsets DO NOT allow a second headset to plug in anywhere. You must use QD setups for training which allow two headsets to be connected to one station.

Here are some of the training set-ups that we recommend to our customers: 2 QD headsets used with a standard QD Y-cord and a QD to USB connector cable; wireless headsets; or when using Jabra headsets, 2 QD headsets, with a Link 265 USB Y-cord.

Contact us today for help determining the very best headsets for your environment and budget: 1-866-998-9991.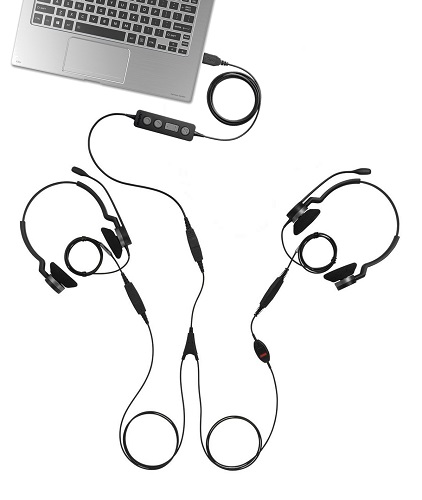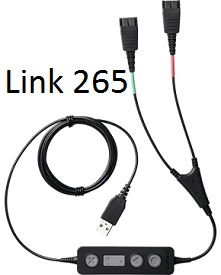 TAGS: All-In-One, QD, USB, Call Controller, Link 265, Y-cord, Training