1/11/2021
These promotions are offered by several of our manufacturers, and include trade-in offers, cash back, and free product. Details and deadlines for each promotion vary, so scroll through this post for all of the current promotions, or go directly to the brand: BlueParrott and Jabra.


BlueParrott
When you purchase 10 BlueParrott eligible products on the same invoice, receive either a FREE BlueParrott headset or Jabra Speak 710 with this BlueParrott Promo. Eligible headsets include the B550-XT, B450-XT, C400-XT, C300-XT, B350-XT, B250-XTS and B250-XT.

These are the same headsets that can be requested for the free product; or, choose a Jabra Speak 710 UC or Speak 710 MS speakerphone as the free product. Offer is valid until June 30, 2021; submit invoice here before July 31, 2021, to receive a free headset or speakerphone.

The generous Technology Refresh is back in 2021! Is it time to update your hardware?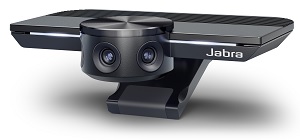 The Jabra PanaCast is included in the program, and the cash back amounts are incredible! Get $150/unit for each non-Jabra huddle room camera you trade in; and $75/unit for existing PanaCast 2 or 3 cameras. For each Jabra or non-Jabra headset or speaker phone traded in, earn from $20-$40 per unit. Purchase Jabra Evolve, Evolve2 or Engage wireless headsets, and get $20/unit for existing Jabra Pro 900/9400 or Motion Office headsets or $40/unit for any non-Jabra wireless headset.

When you purchase these corded headsets: Jabra Evolve2 40, Engage 50, Biz 2300 or 2400 II, get $10/unit for your existing Jabra corded headsets; or $20/unit for any non-Jabra corded headset. With the purchase of Jabra Speak 710s, get $20/unit for existing Jabra Speak 410 or 510s, or get $40/unit for any non-Jabra personal or huddle room speakerphones. To learn more about the Technology Refresh/Trade-In program and how to save, visit the Jabra Technology Refresh Program site. Deadline for purchases is December 31, 2021; submit invoices by January 31, 2022.

Earn up to five FREE Jabra Evolve2 headsets! For every 25 Evolve headsets or ear buds you purchase, receive one Evolve2 40 or Evolve2 65 headset for free, up to a total of five. Purchase any combination of the Evolve 20, Evolve 20 Special Edition, Evolve 30 II, Evolve 40, Evolve 65, Evolve 65e, Evolve 65t, Evolve 75, Evolve 75e and Evolve 80 on the same order, and choose between corded Evolve2 40 or wireless Bluetooth Evolve2 65 models.

There are lots of choices in the Evolve series, with everything from a basic corded USB headset (Evolve 20 and Evolve 20 Special Edition) to the Evolve 65t, true wireless ear buds for professionals who work both inside and outside of the office. This offer ends June 30, 2021, and invoices must be submitted by July 31, 2021. For all of the T's and C's, and to submit an invoice, visit the Jabra Evolve Promo page.

Are you ready to talk about new headsets? Give us a call at 1-866-998-9991 or send us an email!
TAGS: Save Money, Promotions, Trade-In, Jabra, PanaCast, BlueParrott, Headset, Speakerphone, Speak 710, Technology Refresh